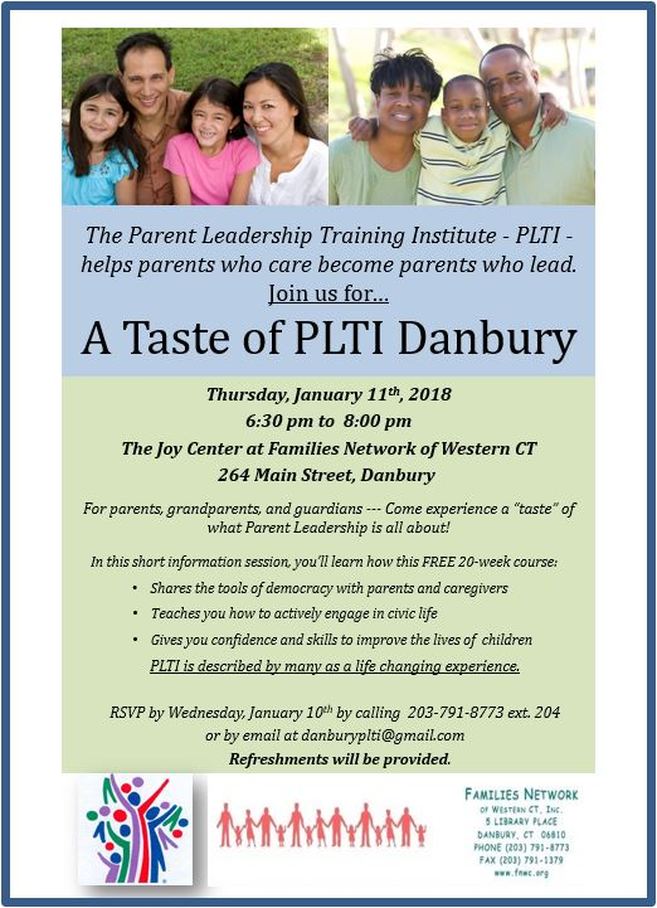 ---
Parent Leadership Training Institute
("PLTI")
The 20-week course includes a "retreat" to develop group cohesion, followed by weekly sessions focusing on topics including: the impact personal history has on perception of leadership; embracing and working with diversity; understanding policy and program budgets; familiarity with local government and the law; forming useful coalitions; and community-building.
Who should apply? Parents, grandparents, young adults, foster parents, and other community members who wish to become effective leaders and change agents on behalf of children.
The program also includes a children's program, free parking, dinner, and childcare (3 years-old+).
Videos explaining PLTI can be found at
ctcwcs.com/plti-videos/
.